Build and Grow Better Communicators, Better Leaders, and Better Businesses
All trademarks are the properties of their respective owners.
Professional Keynote Speaker – Leadership Training & Development – ICF Certified
"It's always great to be on stage with professionals who know how to engage, excite, entertain and speak with authority and purpose"
"Benny's powerful keynote will leave you wanting more. He's a "must have" at my events every year."
Benny Salas, a dynamic and sought-after professional speaker, is also an ICF certified Executive Coach known for blending storytelling and communication techniques to empower individuals in both their personal and professional growth.
With a wealth of experience spanning over 25 years in professional speaking, coaching, training, and development, Benny serves as the driving force behind That Coaching Guy Inc., where he holds the positions of Founder and CEO. His exceptional expertise is directed towards companies, leaders, executives, business owners, and their teams.
"What is the vision inside you that you know if you don't do it, it will never be accomplished?

Somebody on the other side is waiting to hear YOUR STORY"
The Art Of Leadership Communication
Speak More: Communicate, Connect & Call To Action
The 3 Core Essentials To Speaking With Confidence
Public Speaking
Vs.
The Public Speaking
The 3 Core Essentials to Speaking with Confidence
With the latest launch of the E-Book, Benny shares his insight into 3 most important areas that every communicator needs to know in order to reach their target audience.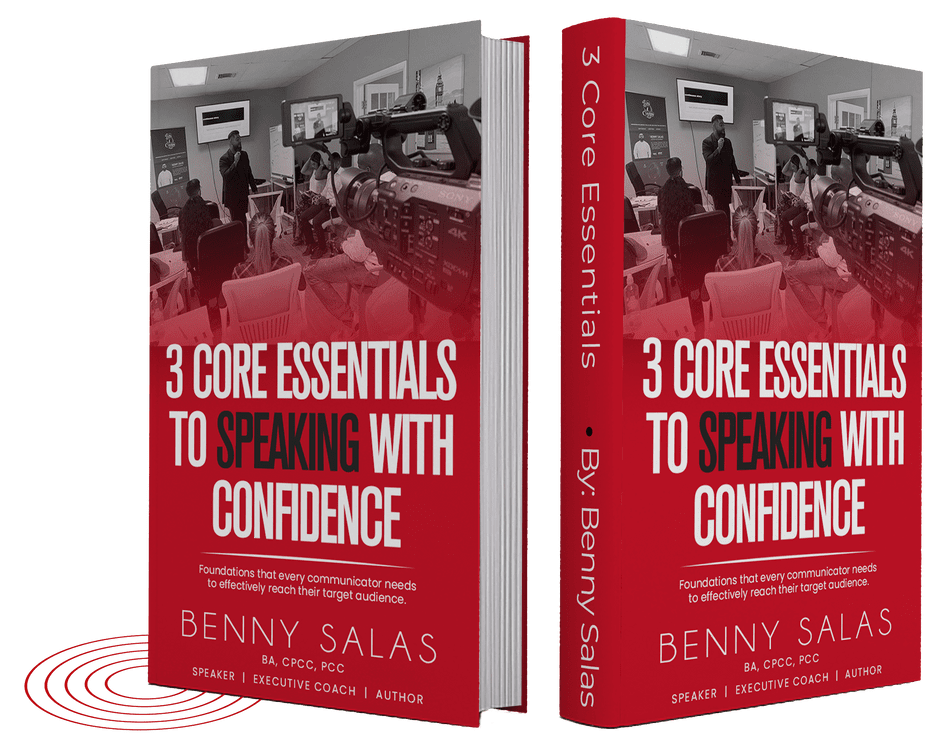 I Want You To Join Me On My Next Challenge!
In 2022, we launched our "SPEAK MORE AND MONETIZE CHALLENGE" with great success. We've understood the importance of having your message reach your target audience.
I believe that "if you have something to say, then you have to say something".